This year we had the opportunity to take a very new approach to our NADXC Banquet. A lot is new here, but we're sure you'll like it.
We have a new radio museum in town – The Signals Museum of Information Explosion- and we'd like to show it off. Its location is at 1806 University Dr, about a mile due north of the Von Braun Center. Here's a map from the VBCC to the Signals MIE: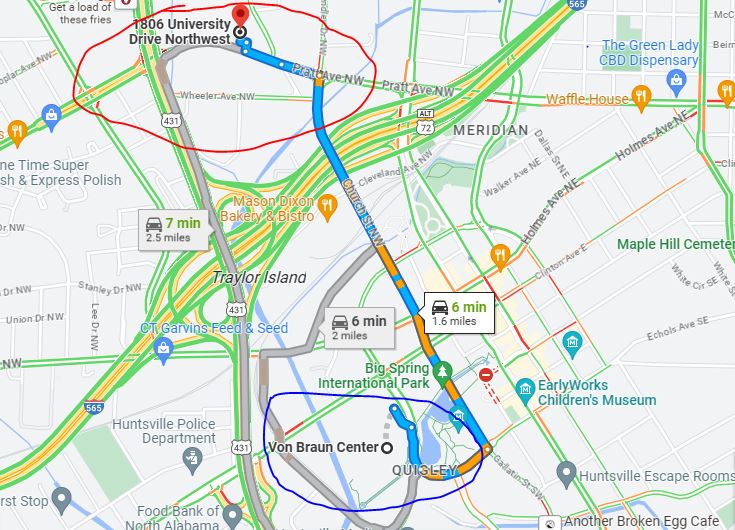 Directions from the VBCC to Signals MIE: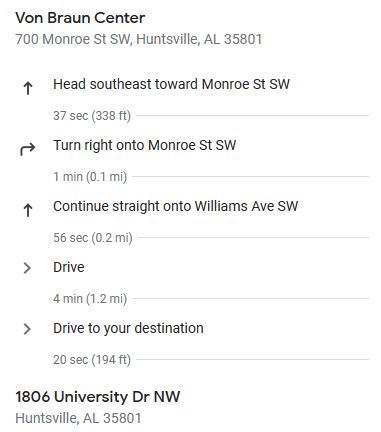 The banquet venue is a museum and doesn't have a liquor license. So, we can't sell it or include it in the dinner price, so we'll just give it away. Each dinner ticket sold will include two (2) drink tickets for either beer or wine. If you have ever been to a Dayton banquet, you know that beers there cost $7 apiece, so this could be quite a bargain.
Banquet Tickets are sold out!